Products

Welcome to send us a inquire if you need more,tks
Products
DIY boxing fighter
Product Origin:Shantou China
Brand:TBCtoys
Item NO.:TBC100014
Shipping Port:Shantou China
Color:Red/Blue
Lead Time:20-50 days after receiving the deposit
Payment:T/T 30% deposit to confirm order, balance bef
Price:$3.66
Learning knowledge 1000 times is not better than doing it personally once
DIY boxing fighter




Specification

Item No.: TBC100014

Package: Color box

Packing size: 34*27*4.5 cm

Carton Size: 72.5*45*62 cm

Pcs/Ctn: 36 pcs

GW/NW: 20.5/17.2 kg



Product introduction
It's a robot that can throw quick punches while moving. Control the robor to move forward, backward, turn left or
right with the two-channel remote control which is also the fulcrum for the robot to spin.
The robot masters two boxing skills: straight punch and uppercut. The engines first move the legs, then the arms.
When fighting annther robot, command your robot to attach the opponent's "attach point" to discharge it's armor,
or just knock out the opponent. For your convenience, well-assembled gearbox and wire-connected remote
control circuit are provided.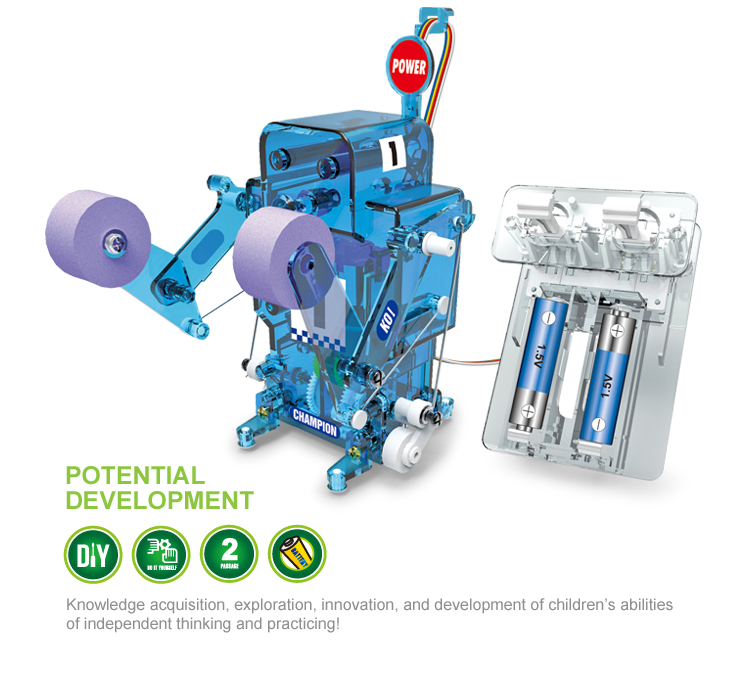 Product parameter
1. Product configuration: 2 plastic parts, 1 motor control board, 1 electrode piece, 1 gearbox, 1 battery bottom
plate, 1 robot panel, 1 remote control panel, 2 small gears, 2 sets of gloves 2, 2 wheels, 1 suction cup, 2 springs,
1 coil spring, 8 washers, 2 connecting rods (long), 2 short connecting rods (short), 1 3mm shaft, 1 hexagonal
shaft, 3*8MM screws 10, 3*8MM cap screws 4, 3*14MM screws 4, 3*15MM screws 2, screwdriver 1, 1 sticker, 1
nylon thread, 1 Instruction manual.
2. Battery: 2*AA batteries (not included)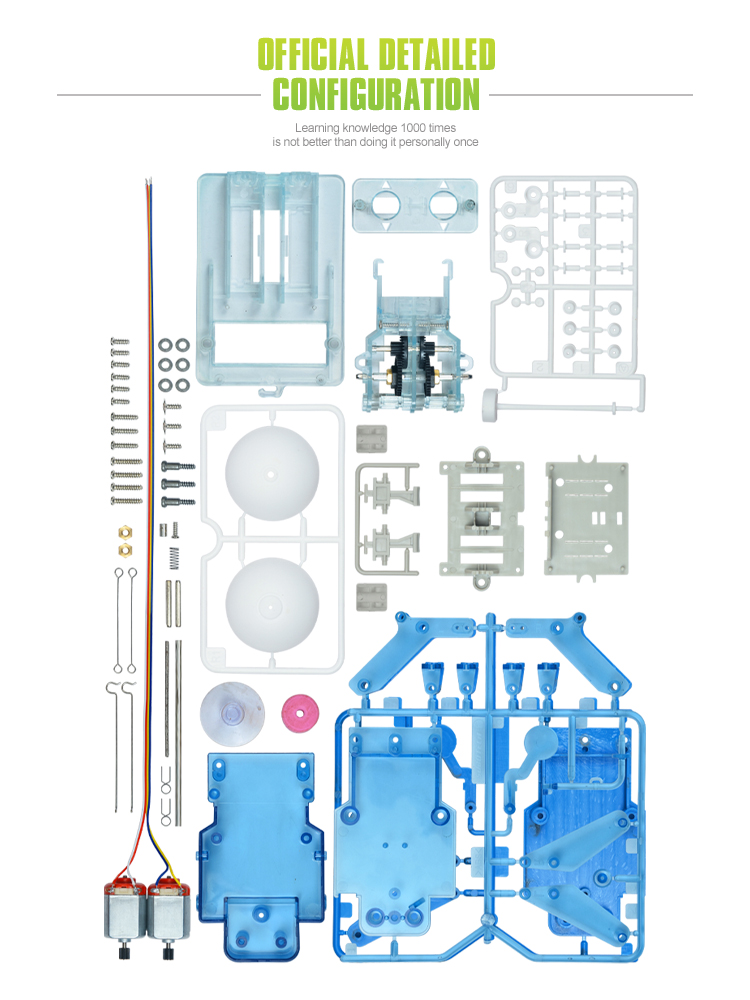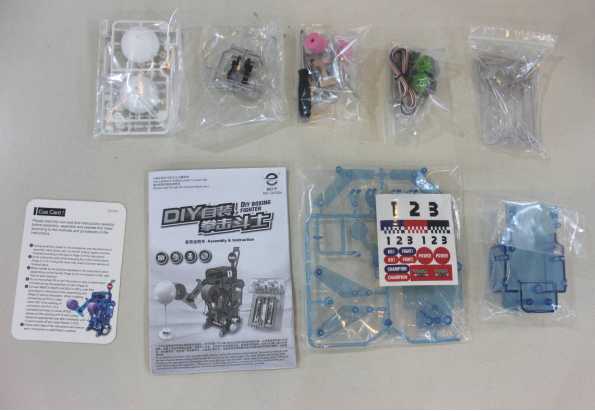 Product function and selling point
1. DIY blocks assembly experience
2. Transformable, electronic, competitive and interactive
3. Learn the coordination and interation about the structure of mechanical transmission.
4. Learn the principles and transformations of kinematics.
5. The product has two speeds for exchange.
6. Children develop their ability to solve problems and explore innovation while assembling interactive
experiences, it helps children develop self-confidence and innovative thinking skills and intelligence.
Product Show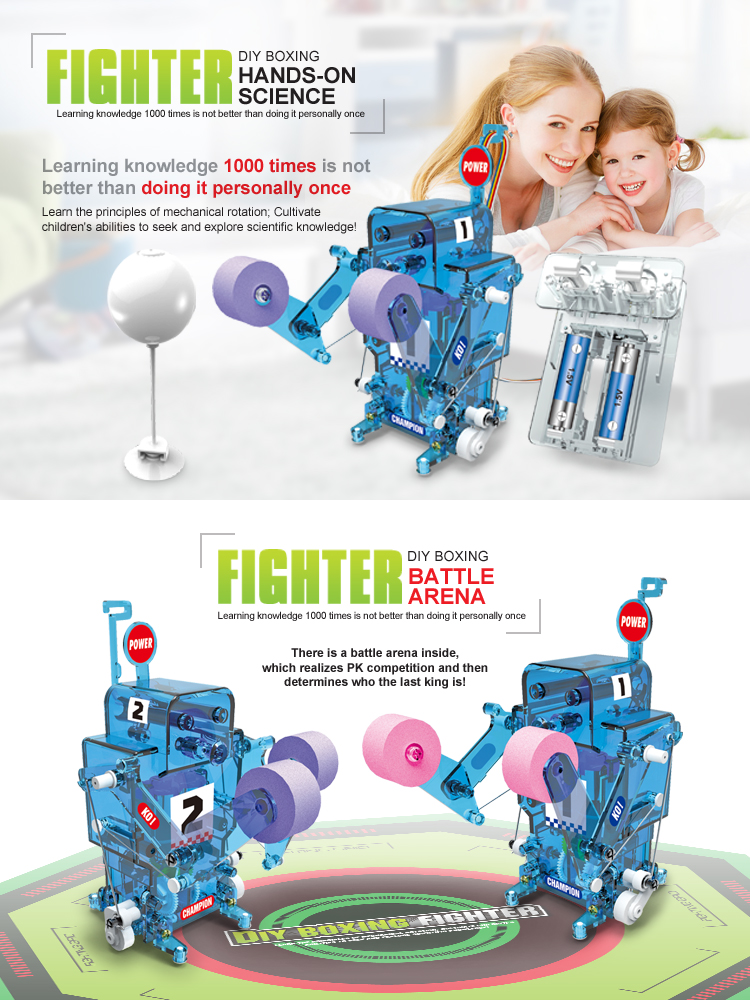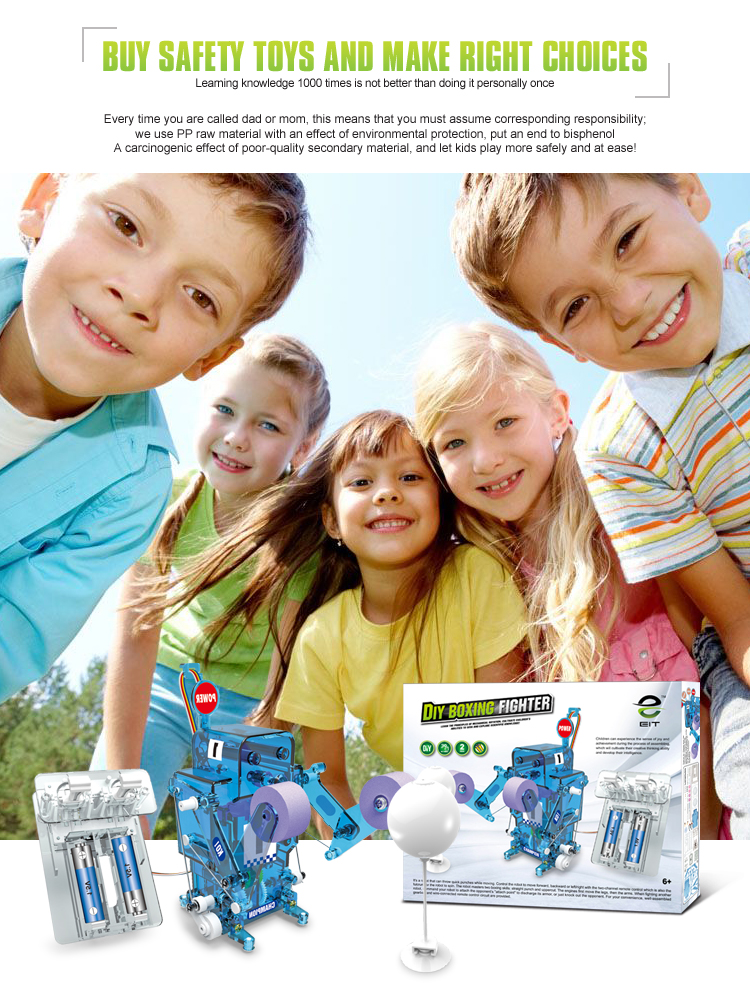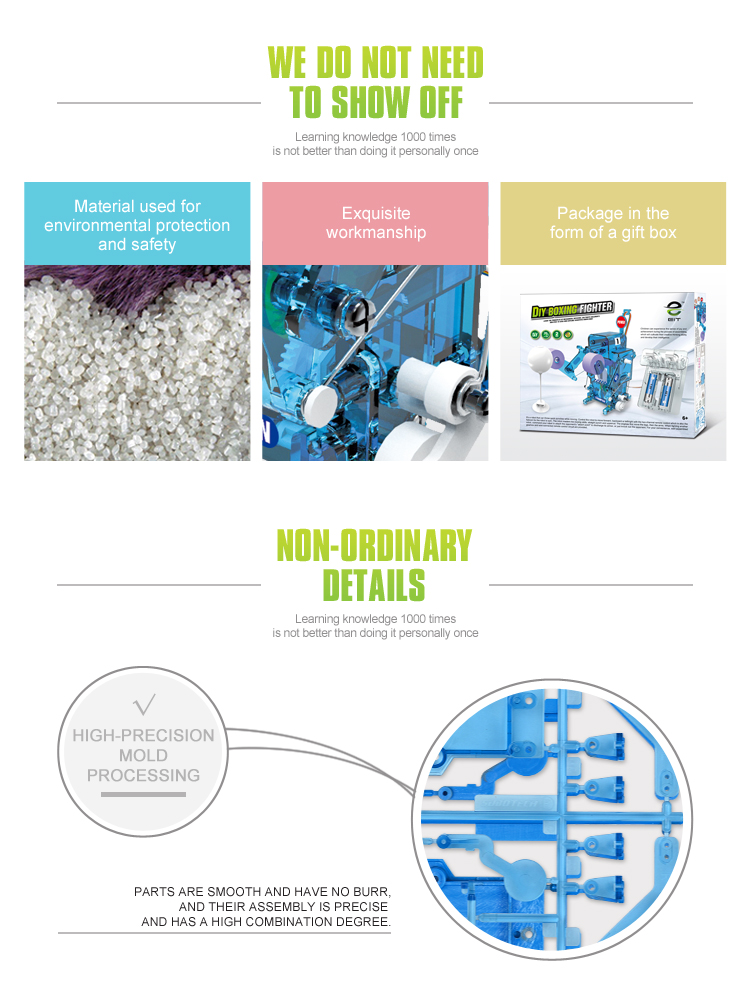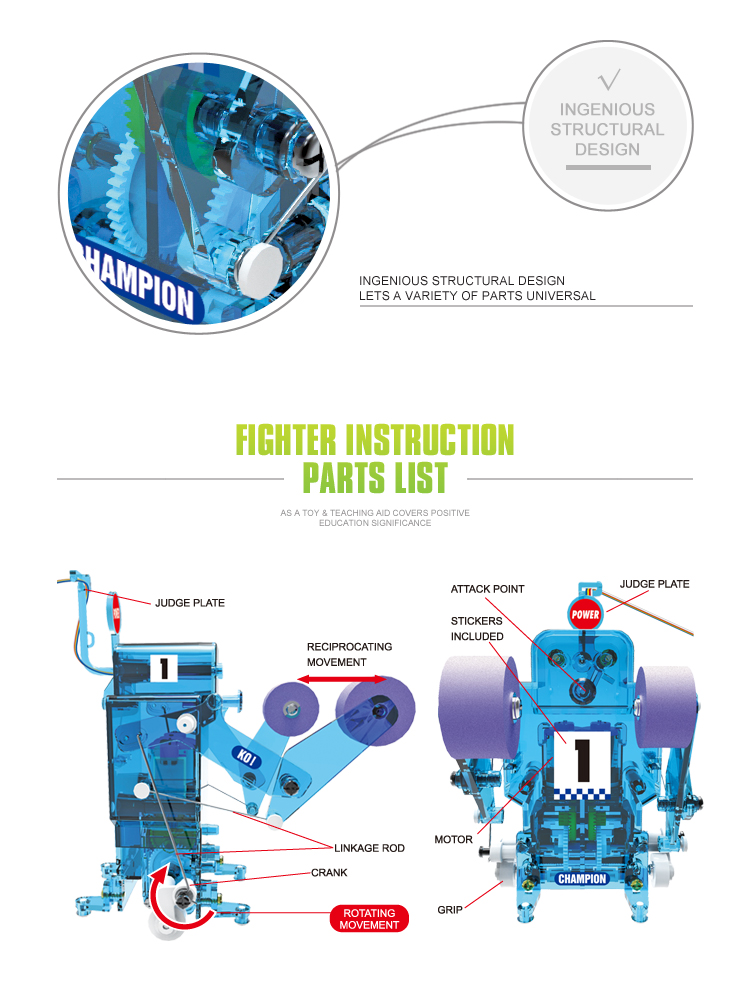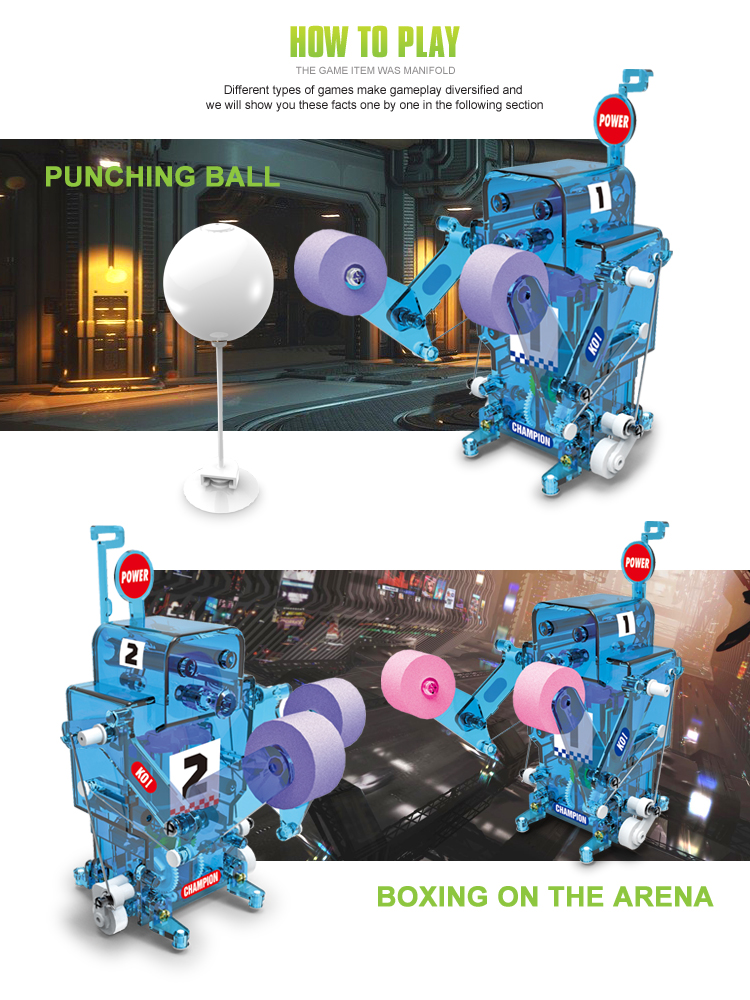 More similar items for choose